'Actual 5-star reviews on "Becoming God's Epic"
Thought provoking, thorough, and full of practical truth
The content of this book is thoroughly prepared, thought provoking, and truthfully presented. I strongly recommend the regular perusal and routine practice of its material. The first chapter had me convinced that this could not have been the author's first book, but it is.
An amazingly strong start that has me waiting for a second book.
Becoming God's Epic
I'm very impressed
It holds my attention from the beginning
And is laid out wonderfully
It also has great analogies in it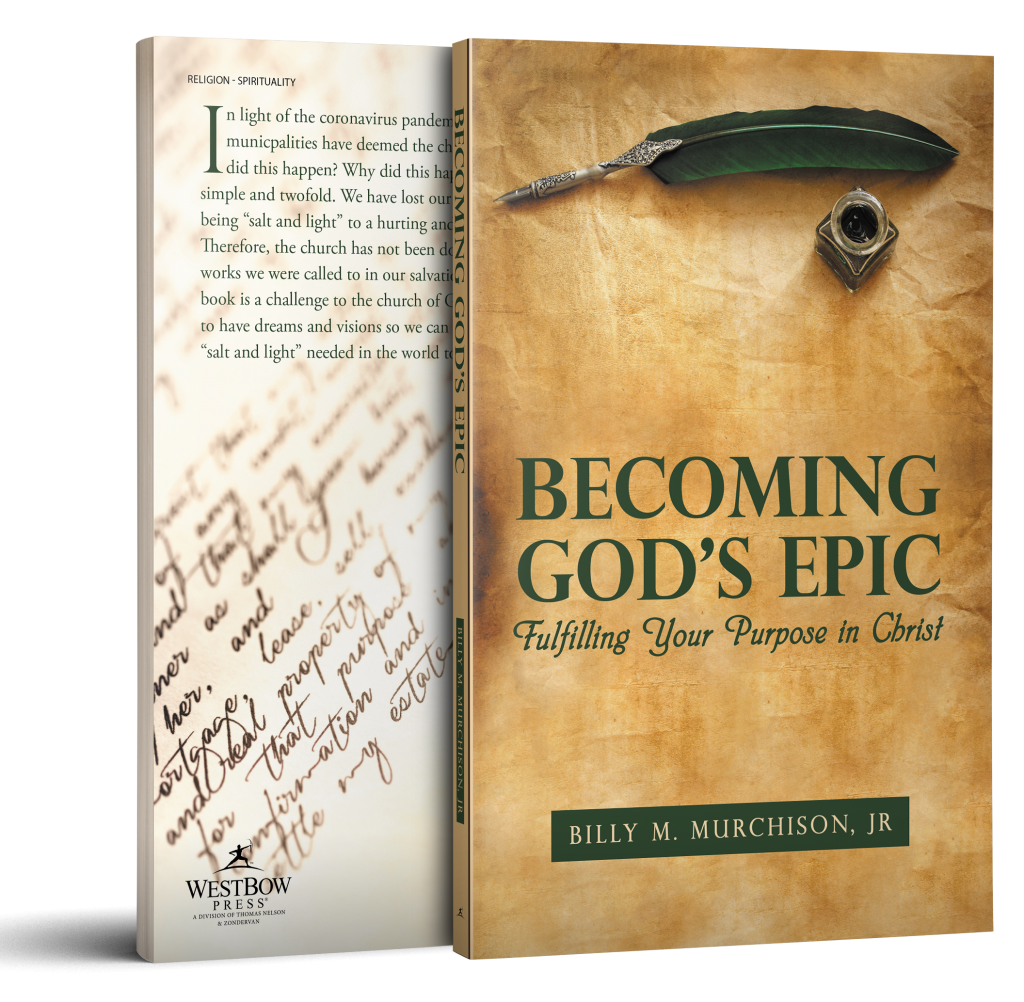 This book is a call to the church of the Lord Jesus Christ to dare to have a dream/vision for the honor and glory of God!
ORDER A COPY NOW
Westbow Press Barnes and Nobles
Also available as an audiobook:
Audible.com